Have you discovered the joy of working from home with an iPad? While a laptop is perfectly fine if you need it for some reason, an iPad can allow for a lot of flexibility. For example, using an iPad is a great way to conduct video calls with the new Center Stage camera feature. Most iPads should also be able to offer around 10 hours of use, so you might not ever need to find an electric outlet midway through a project.
There are plenty of reasons to use an iPad while working at home, but the device can also benefit from a few key accessories. The on-screen keyboard is fine for casual use, but it's not great for long-form writing or constant back and forth messaging. That problem is easily solved with a wireless, Bluetooth keyboard. Did you know you can also use a mouse or trackpad with an iPad, too? More helpful accessories are below. As always, the prices listed may fluctuate over time.
Kensington StudioDock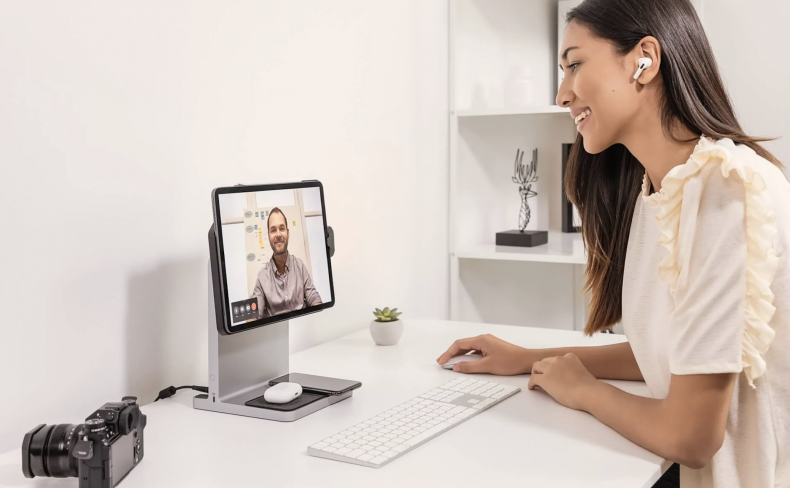 The Kensington StudioDock is a complete docking solution that almost turns an iPad into a full-blown desktop. The StudioDock comes in two sizes, one for each of the iPad Pro sizes. Both include the same features and even cost the same price. Each features a USB-C port, a headphone jack, an SD card reader, four USB-A ports and an Ethernet port.
An iPad connects to the dock through a USB-C plug and is held in place with rails and magnets. It can then be tilted up or down or used in landscape or portrait orientations. On the dock's base are two Qi wireless charging areas—one for a phone and one for AirPods.
I've been using a StudioDock with a wired keyboard and wired headphones, and it handles everything effortlessly. I even charge a trackpad on a back USB port. It's great. The biggest downside is that the StudioDock is a big monetary investment. Still, this may be the product that's been missing in your using your iPad docked at home for all your work.
Buy at Best Buy for $379.99.
Vissles LP85 Keyboard

The keyboard I have connected to my iPad through the Kensington StudioDock is the Vissles LP85. It's an incredibly slim mechanical keyboard that's just barely bigger than Apple's Magic Keyboard. The LP85 is made of metal and feels extremely durable, but it's not too heavy to take different places if need be.
The keyboard can be used wired or wirelessly and includes RGB backlighting with some cool lighting effects. I have half a dozen keyboards on my desk, and the Vissles LP85 is one of my favorites.
Buy at Vissles for $119.
Twelve South StayGo Mini USB-C Hub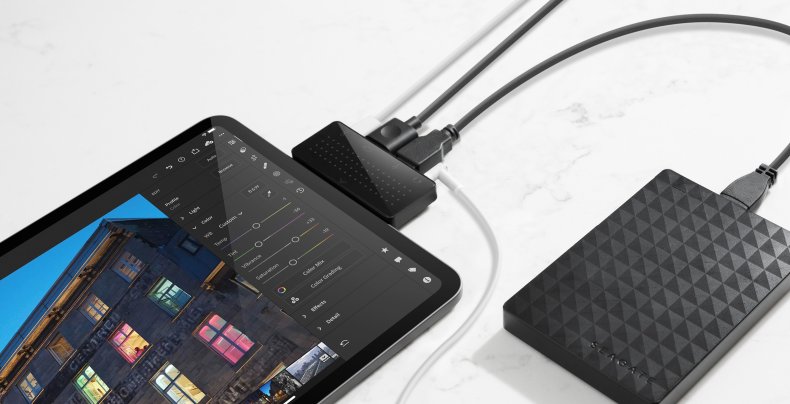 If you don't want to invest in the StudioDock or if you need extra ports on your iPad away from your desk, the StayGo Mini USB-C Hub from Twelve South is a great option. The small hub can be used by directly connecting it to an iPad with a USB-C port or with an included extension cord. There's a bigger version from the company, but I like this smaller one so I can use it at home and take it in my bag while traveling.
Buy at Twelve South for $59.99.
Brydge Max Plus Keyboard Case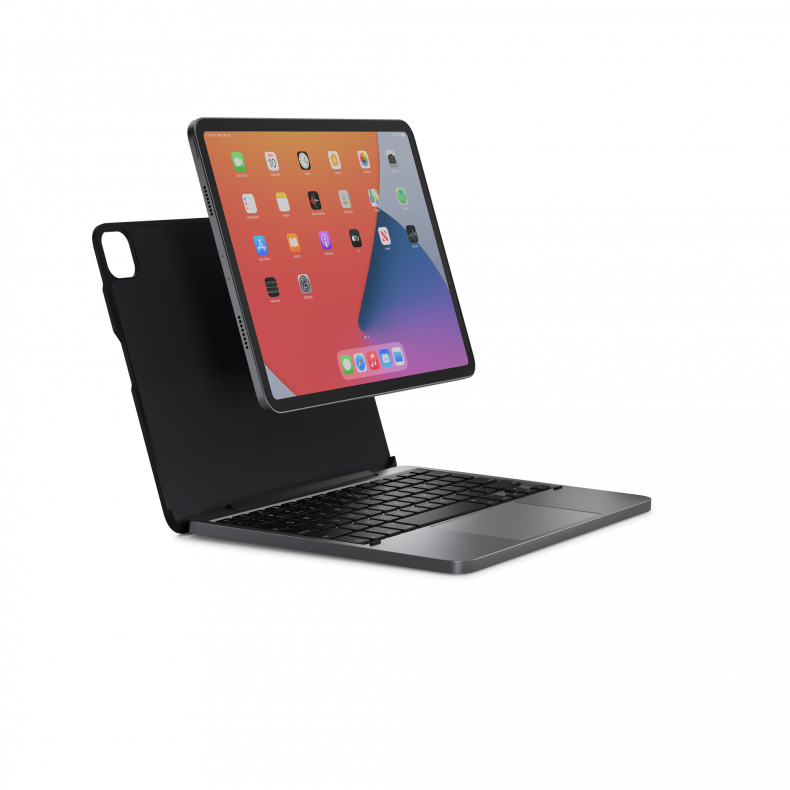 I really like Apple's Magic Keyboard for iPad, but it starts at $299 for the 11-inch model. The Brydge Max Plus keyboard case is another carefully crafted option that can turn your iPad Pro into a laptop-like machine. The Max Plus features a large, multitouch trackpad, attaches magnetically, connects with Bluetooth and has adjustable, backlit keys. This case makes it easy to add a physical keyboard to your iPad when you need it and to pull it off when you don't.
Buy at Brydge from $199.99.
MoKo Tablet Pillow Stand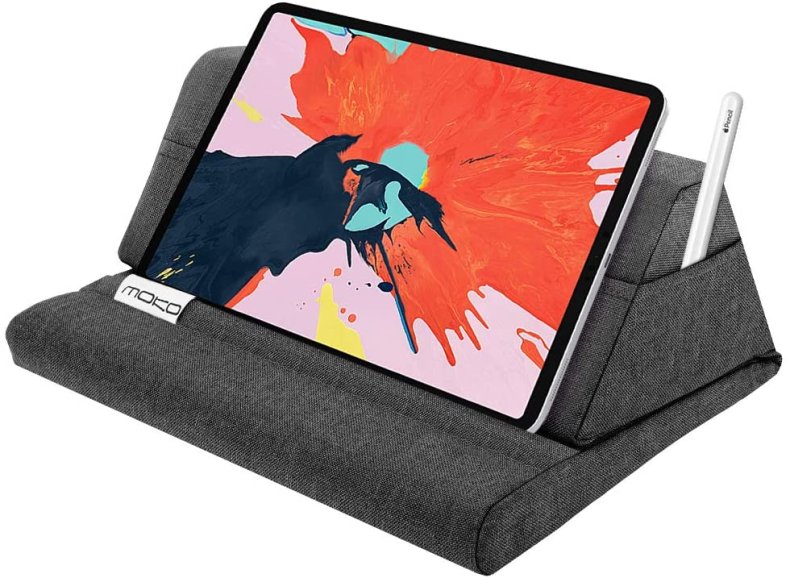 Working from home can mean working from multiple surfaces throughout the day. If you do work from the couch or your bed at any point, this MoKo Tablet Pillow Stand is a perfect companion. It can support the iPad for all kinds of tasks, but it can also unfold to accommodate a wireless keyboard for longer form typing.
Buy at Amazon for $24.99.
Anker 521 Charger (Nano Pro)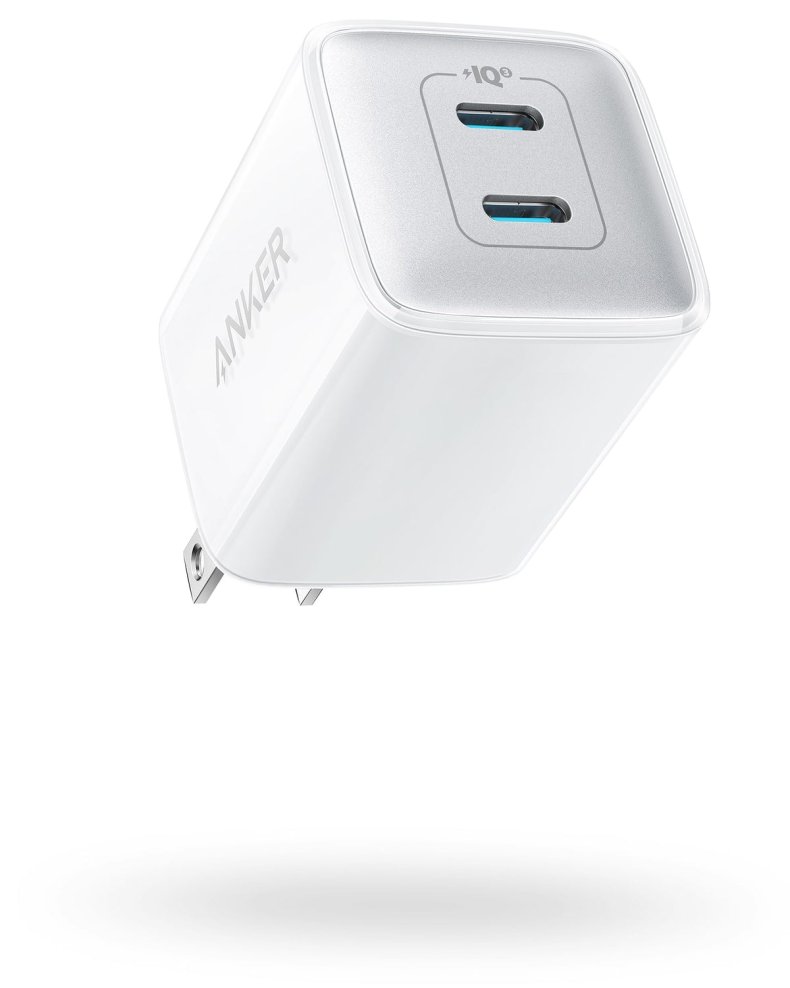 I'm a big fan of the new GaN chargers, which provide more power in a smaller form than the standard ones. This Anker 521 Charger (Nano Pro) isn't any bigger than the charger that Apple includes with its iPads, but it provides two USB-C ports instead of just one. A high-speed charger with multiple ports is a very handy gadget to have around the house.
Buy at Anker for $35.99.
Apple Magic Trackpad

Back in March of 2020, Apple added cursor support to iPads. If you connect a mouse or keyboard you can use it on the tablet, just like you do on a desktop computer. The iPad will also accept multiple finger gestures on this wireless trackpad, such as flicking three fingers up to go to the home screen. There are other trackpads out there, but this one from Apple is simply the best.
Buy at Amazon for $129.
Apple Pencil (Second Generation)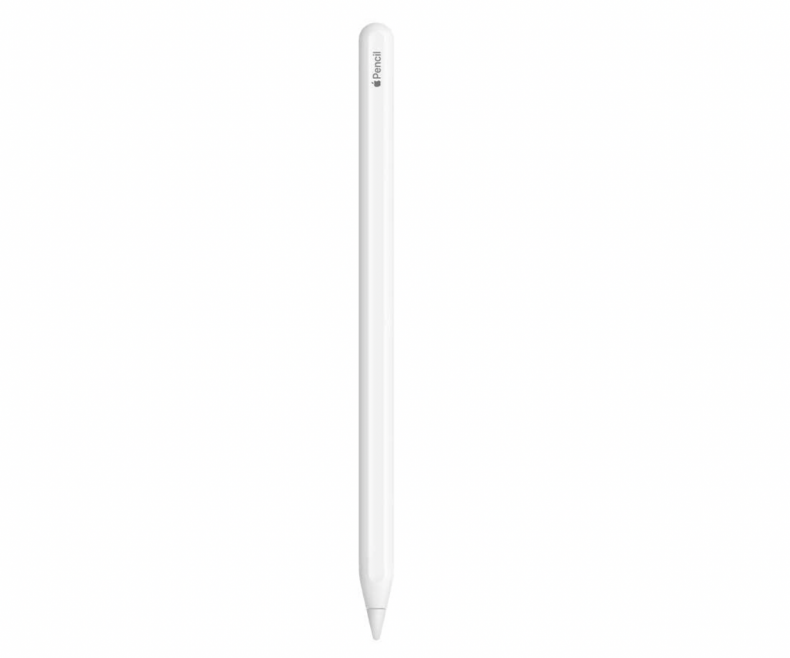 While the Magic Trackpad is simply the best of multiple options, there is no real equal for the second generation of the Apple Pencil: It's the stylus to have for all iPads that support it. Not only does the Apple Pencil work incredibly well, but with iPad Pro and the iPad mini there's a dedicated spot for it to stick to the side and recharge. It's always there and always ready to go. The newest Pencil can be used for drawing or art, but it can also be used throughout iPadOS if you find it easier to manipulate the operating system that way.
Buy at Amazon for $110.89.
Satechi Aluminum Desktop Stand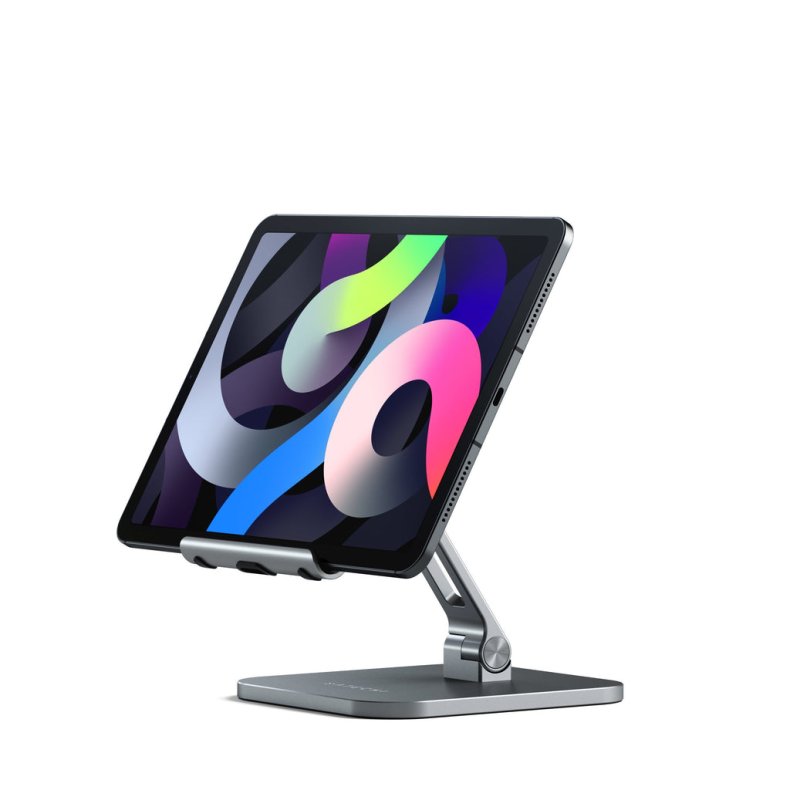 The Satechi Aluminum Desktop Stand can hold any size iPad for all kinds of uses: video calls, watching movies, keeping apps like Slack open next to your laptop or whatever else might be convenient. The part that holds the iPad can be adjusted 180 degrees, while the base arm can be moved 135 degrees for a wide range of viewing angles. It's a sleek and attractive piece of gear that can be used anywhere around the house.
Buy at Satechi for $44.99.
ElevationLab QuickDraw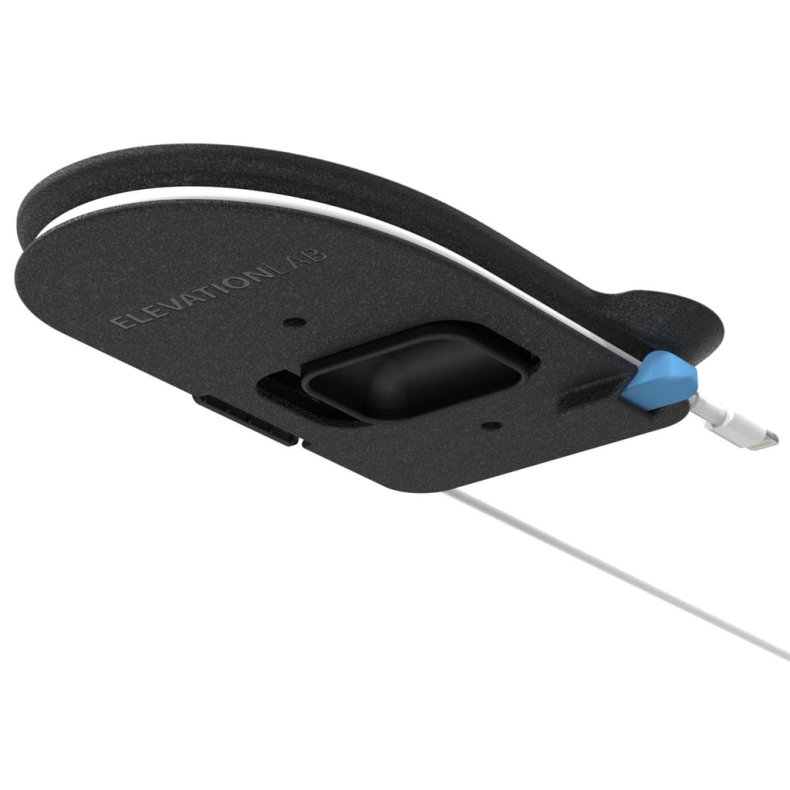 If you sit at a desk to do your work, then you know how annoying it can be to try to keep a charging cable handy, without its falling off the table. The ElevationLab QuickDraw gadget adheres underneath a desk (or anywhere) and securely holds any charging cable until you're ready for it. The QuickDraw is advertised as being operable without looking. Push the button to release the cable and it's ready to be pulled up to the desk surface.
Buy at ElevationLab for $19.95.
Nomad Modern Leather Case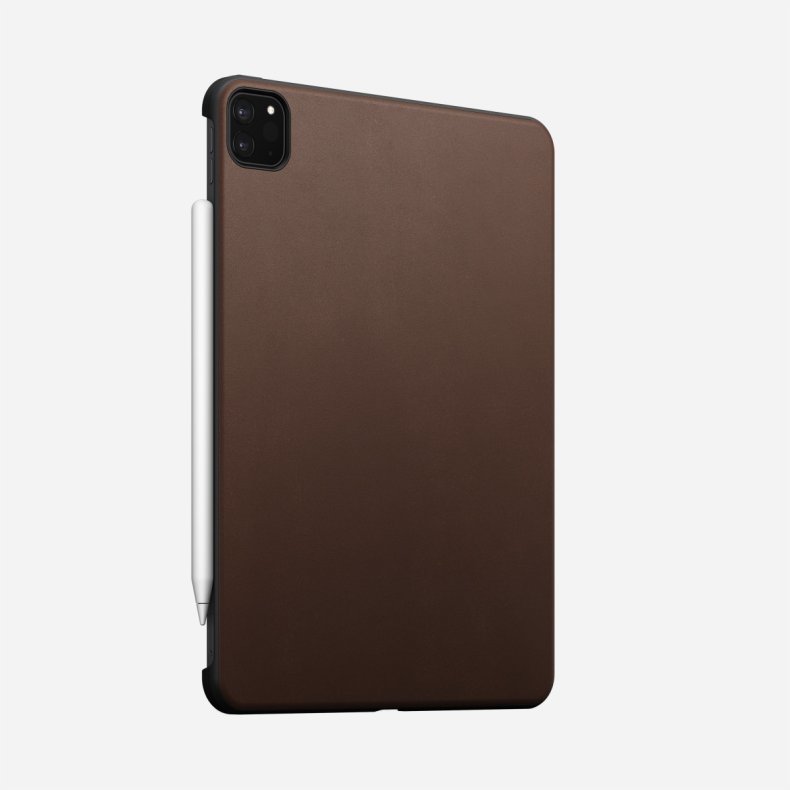 Nomad's Modern Leather Case caught my attention recently because of something it lacks: The full-grain leather case with protective side bumpers doesn't have a flap covering the screen. Personally speaking, I haven't actually taken my iPad out of the house in the last 18 months, and I don't really need the flap—it gets in the way more than it helps. Here, Nomad's case protects the iPad if set down on a dirty counter or the back from being scratched if it's slid across a table. The case is compatible with charging the Apple Pencil, as well.
Buy at Nomad from $99.95.
Newsweek may earn a commission from links on this page, but we only recommend products we back. We participate in various affiliate marketing programs, which means we may get paid commissions on editorially chosen products purchased through our links to retailer sites.