There are hundreds of Metaverse crypto coins on the market, and for those unfamiliar with all the options, it may be hard to figure out which ones are the real deal. This article looks at our pick of the top five Metaverse crypto coins with a market cap below $70 million to watch in March 2022, ordered by current market capitalization, lowest to highest.
#5 Boson Protocol (BOSON) – $58 million
Launched in April 2021, Boson Protocol is a Metaverse crypto project with a vision to enable anyone to sell physical products in the Metaverse.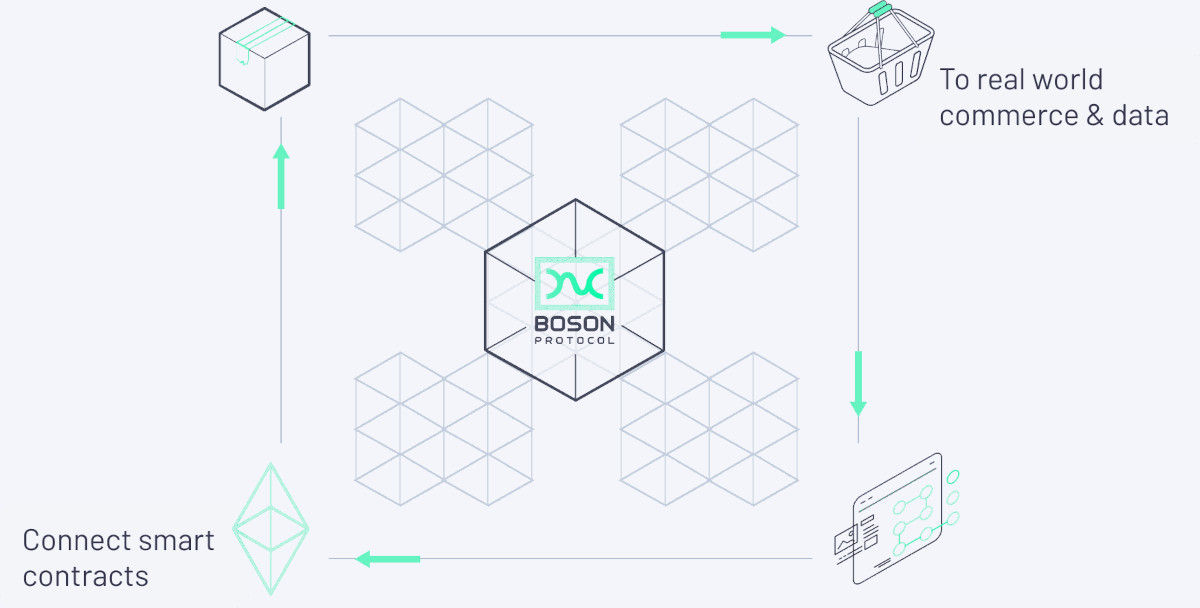 Boson Protocol features a plot of land in Decentraland, currently the highest-valued Metaverse crypto coin on the market, boasting a valuation of over $4.3 billion. The team purchased a land property for over $700k back in June 2021 to establish a virtual mall in the Metaverse.
You can currently check out the virtual mall and check out the Boson Portal in Decentraland. It features challenges that users can complete, and we recommend checking it out.
The native utility asset on the platform is BOSON, which accrues value from minimally extractive fees. BOSON is used for coordinating transactions when users access data via the Boson Web3 data marketplace.
You can purchase BOSON on Bittrex, Bitfinex, Gate.io, KuCoin, Crypto.com, and more.
#4 Efinity Token (EFI) – $60 million
Launched in August 2021, Efinity is the NFT and Metaverse blockchain built by the Enjin team. Efinity's purpose is to act as an NFT highway for the latest projects in crypto.
Efinity's blockchain is a parachain on Polkadot, enabling EFI to have an independent economic structure.
Enjin established itself as the leader in NFTs, featuring a top-rated mobile app boasting over 1.7 million downloads. Efinity is still in the alpha stage, but it can process over 120 million tokens in a single transaction, with batches of 12k transactions.
Efinity's features include cross-chain bridges, decentralized governance, incentives for EFI holders, NFT crafting and modification, and price discovery for NFTs.
Efinity is a must-watch in March 2022 as its market cap of $60 million is relatively undervalued for a full-fledged Metaverse blockchain currently in the alpha stage.
You can buy EFI on Huobi Global, Coinlist Pro, Gate.io, ZB.com, OKX, LBank, MEXC, and more.
#3 Adshares (ADS) – $62 million
Launched in August 2017, Adshares, as the name suggests, is a Metaverse ad space monetization platform and a Web3 protocol. One can think of Adshares as the Adsense for the Metaverse, providing a unique ad placement solution to place advertisements in various virtual worlds.
Adshares includes an Adserver platform that allows users to rent spaces in the Metaverse, including NFT galleries, blockchain games, and more.
Check out this awesome explainer video for Adshares:
Adshares also includes a Decentralized Autonomous Organization, which enables holders of the ADS token to vote on proposals that shape the platform's future.
Web3 and Metaverse projects are in high demand, and Adshares is a must-watch in March 2022. Adshares continues to maintain a relatively high trading volume despite the bearish market conditions, signaling strong community support and the great long-term potential of the project.
The native token on the platform is ADS, a deflationary token utilized primarily for ad payments. In addition, fees collected from processing payments are distributed among token holders, incentivizing holding ADS.
You can buy ADS on Uniswap, PancakeSwap, ApeSwap, BitMart, QuickSwap, Graviex, Changelly PRO, and more.
#2 Somnium Space Cubes (CUBE) – $64 million
Launched in April 2021, Somnium Space Cubes is a community-oriented open social Metaverse. It enables users to buy land, build or import NFTs, and instantly use and monetize the Somnium Space Cube universe shaped entirely by its players.
Somnium Space Cubes' vision is to build an entirely new world for the next level of e-commerce, entertainment, communication, and a place to live. The platform features an open virtual reality world where users can explore various environments and earn rewards by participating in its in-game economy.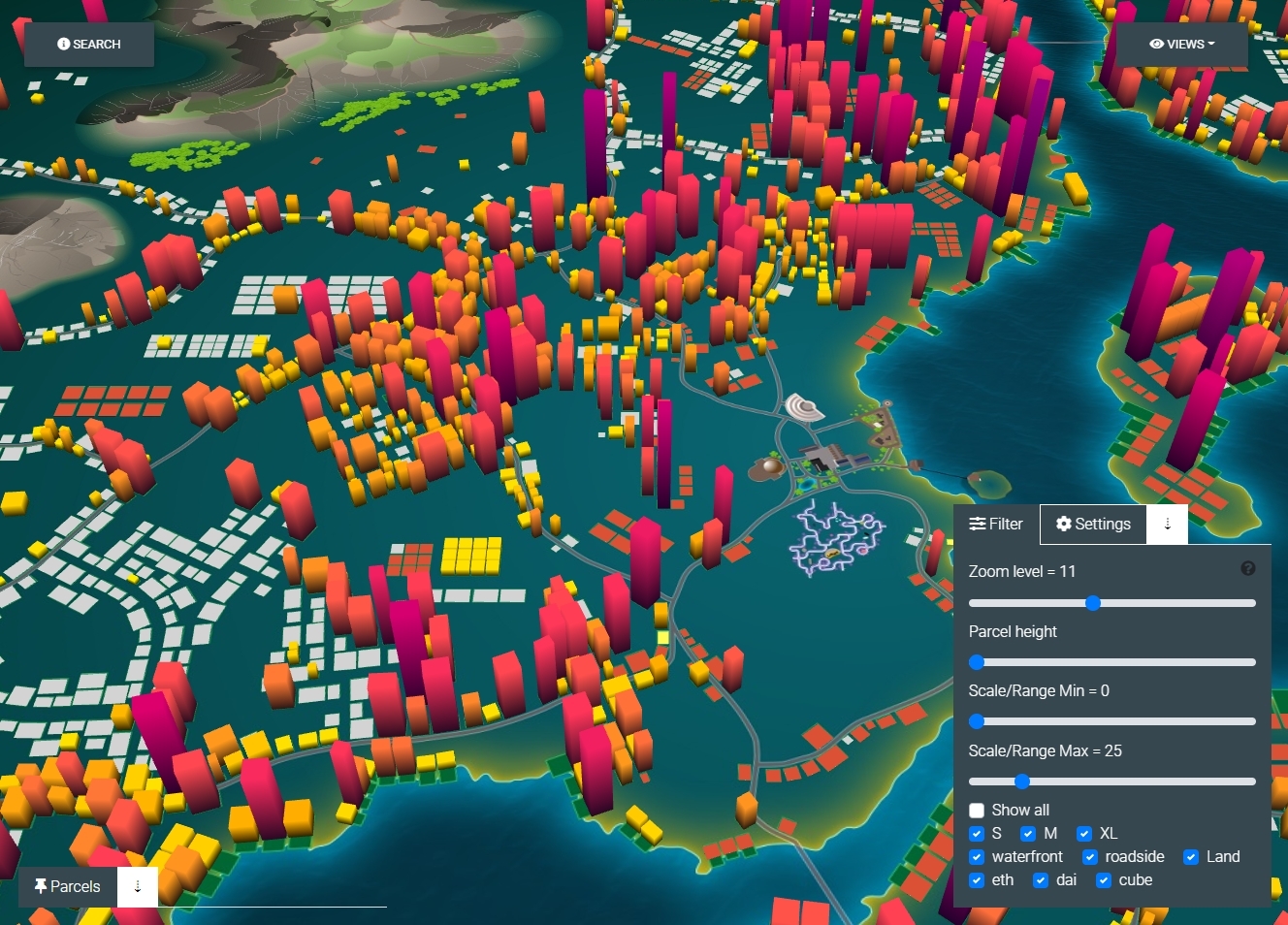 Users can currently explore the Somnium Space Map in a similar UI as Google Earth, and there are dozens of parcels available to explore. If you're looking to purchase a parcel, head over to the Somnium Space VR collection on OpenSea.The current floor price is 0.5ETH, roughly $1.3k at writing.
Somnium CUBES (CUBE) is the native utility asset on the platform, an ERC-20 token living on Ethereum. CUBEs make a valuable addition to the Somnium Space Cubes Metaverse enabling transfers between players. Some use cases for CUBEs include selling tickets to various NFT museums, access to multiple places like amusement parks, races, teleporters, and much more.
You can buy CUBE on Gemini, Uniswap, CoinEx, Bitget, and more.
#1 Ethernity Chain (ERN) – $67 million
Launched in March 2021, Ethernity Chain (ERN) is one of the most underrated Metaverse crypto coins on the market, featuring a unique NFT marketplace with a wide selection of fully licensed and authenticated digital collectibles.
Ethernity Chain's marketplace features partnerships with iconic sports teams, gaming brands, and more. Ethernity Chain's platform currently features over 100k different items in over 30 NFT collections, making this project a must-watch in March 2022.
Ethernity Chain's NFTs are some of the best-designed on the market. Check out this awesome Messi NFT from Ethernity Chain to get an idea of the type of design the project features:
If you're a fan of sports or soccer, in particular, you're bound to find an awesome NFT that you will love. While some NFTs are quite expensive, Ethernity Chain includes a wide variety of prices, many of which are pretty affordable.
ERN is the native ERC-20 token on the platform, living on the Ethereum blockchain. Users can stake ERN and earn passive rewards as a result. In addition, ERN is the native asset for purchasing NFTs on the platform's marketplace.
You can buy ERN on KuCoin, Binance, Gate.io, OKX, Poloniex, Coinone, and more.
Disclosure: This is not trading or investment advice. Always do your research before buying any Metaverse crypto coins.
---
Also Read:
Top 3 Most Traded Metaverse Crypto Coins Below $0.2 (March 2022)
Follow us on Twitter @thevrsoldier to stay updated with the latest Metaverse news!