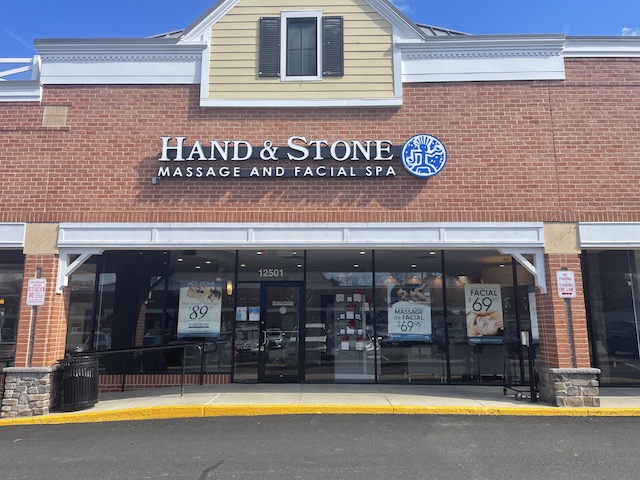 A new Hand & Stone Massage and Facial Spa franchise will open in Lake Ridge on Monday, March 14.
The spa offers deluxe experiences for both the spa beginner and seasoned veteran. Facial spas feature several treatment rooms, including private areas reserved for couples with services the Hot Stone and Himalayan Salt Stone Massage and a variety of facial and waxing services.
The franchise location is owned by a mother-daughter trio, Toya Evans, Chanel Grant, and Lauren Williamson.
"We are pleased to bring this incredible wellness brand to Woodbridge. Promoting a healthy lifestyle and self-care to the community is part of our core mission," said Chanel Grant, co-owner. "We look forward to the community coming out to help us celebrate."
The spa will hold a grand opening celebration Monday, March 14, at 10 a.m. at 12501 Dillingham Square in Lake Ridge, near Waters End Brewery. The grand opening is open to the public, and activities will feature prizes and chances to win free massages, upgrades, and retail products.
The spa will open for business from a.m. to 9 p.m. Monday through Friday, from 9 a.m. to 7 p.m. Saturdays, and from 10 a.m. until 6 p.m. Sundays.
Their family-owned and operated business entity, Healthy Livin Ventures, was founded in 2015 and focuses on developing and managing franchise concepts that promote healthy lifestyles and support its guests' overall well-being.
In November 2020, the mother-daughter trio opened its first Hand & Stone location in Brandywine, Md.
Launched in 2004, Hand & Stone now has locations in 31 states and Canada. In addition to spas, Healthy Living Ventures, LLC's portfolio also includes multiple Tropical Smoothie Café locations.