Northwest winds gusting up to 35 mph in Galveston carried smoke from several large fires burning across parts of west-central Texas from near Eastland to San Angelo. This led to the smoky odor and hazy skies that greeted residents of the county this morning.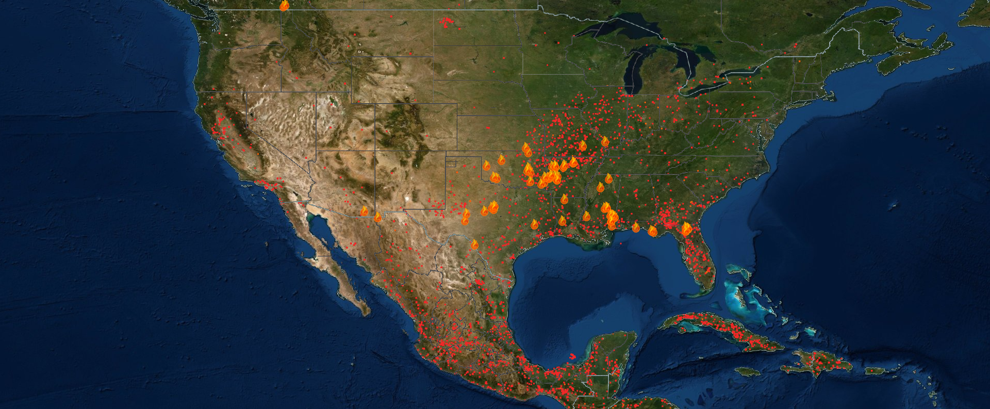 While continued northwesterly winds will keep our hazy skies for a while, the overall outlook is for a sunny, cool weekend as high pressure builds in from the west and the cold front pushes farther offshore over the next day or two.
Behind the front, morning temperatures will dip into the mid-50s at the coast and low 50s inland tomorrow morning and the mid to upper-50s Sunday morning. High temperatures will generally range from the upper 60s to near 70 from now through Sunday afternoon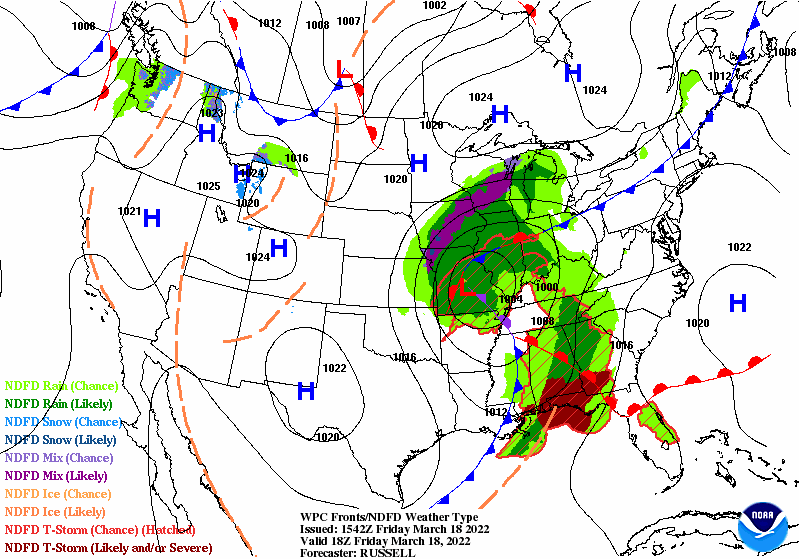 Monday will bring increasing clouds as a deep upper-level low and trough moves across Texas and the Great Plains, followed by yet another spring cold front.
The combination of an unstable upper-level atmosphere and increasing moisture levels will bring a good chance of thunderstorms from late Monday through Wednesday, with ½ to 1 inch of much-needed rain possible.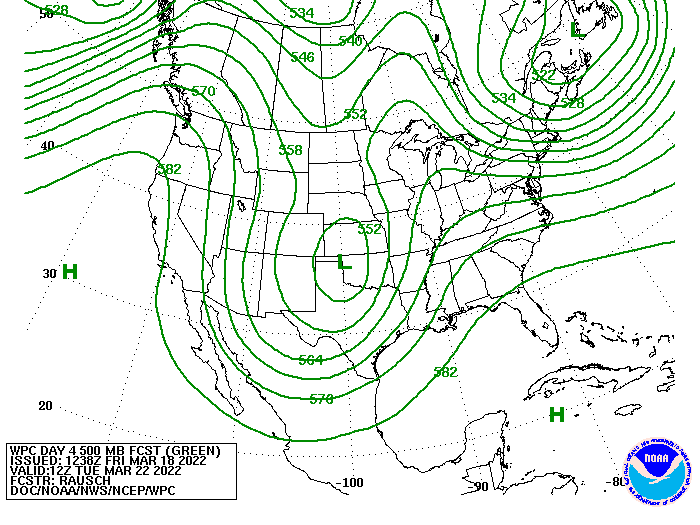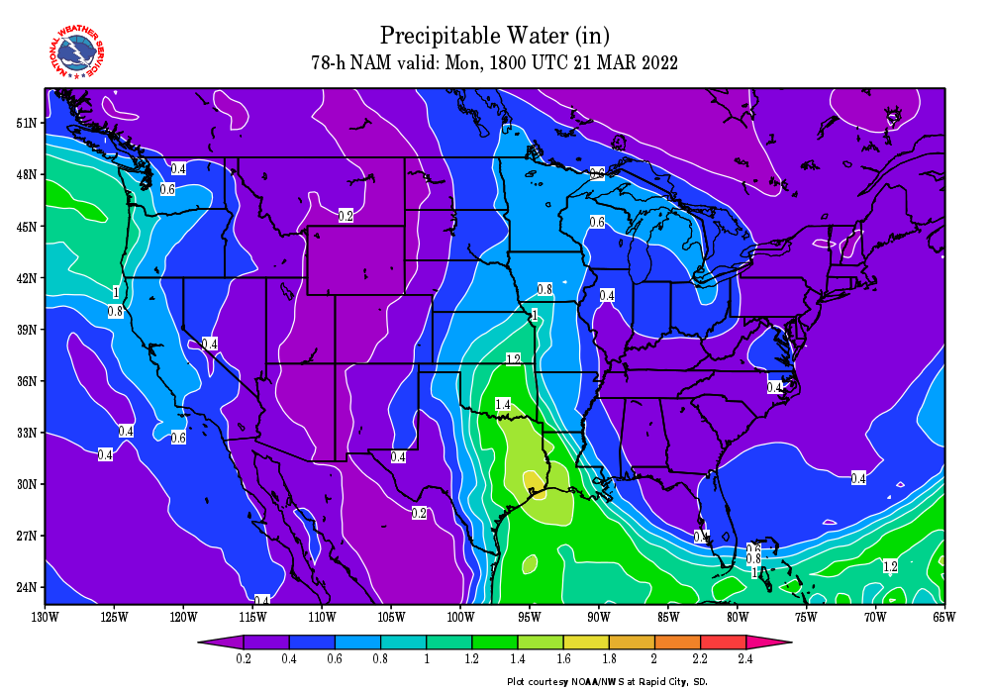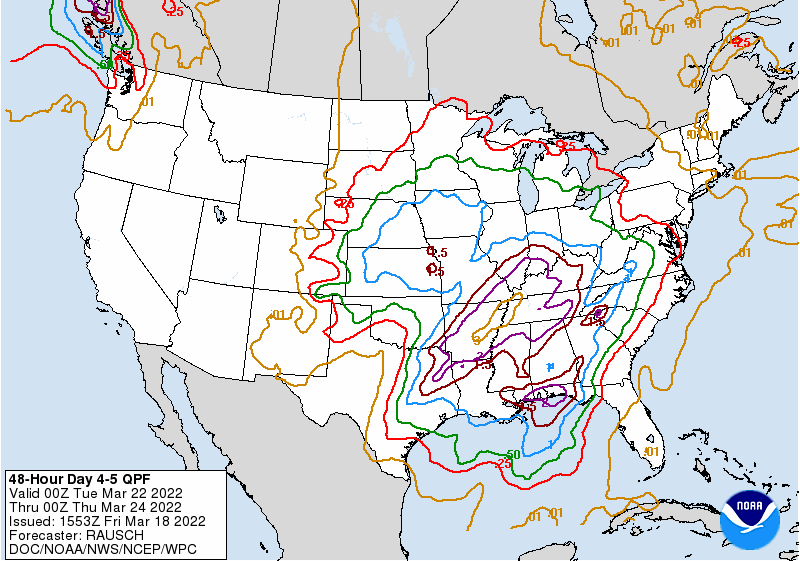 Since Jan. 1, precipitation totals have been 4.48 inches less than normal at League City and 4.83 inches less in Galveston.
Regrettably, the light rains yesterday afternoon and evening did little to alleviate our dry conditions locally, with amounts totaling only 0.03 inch to 0.13 inch in Galveston County.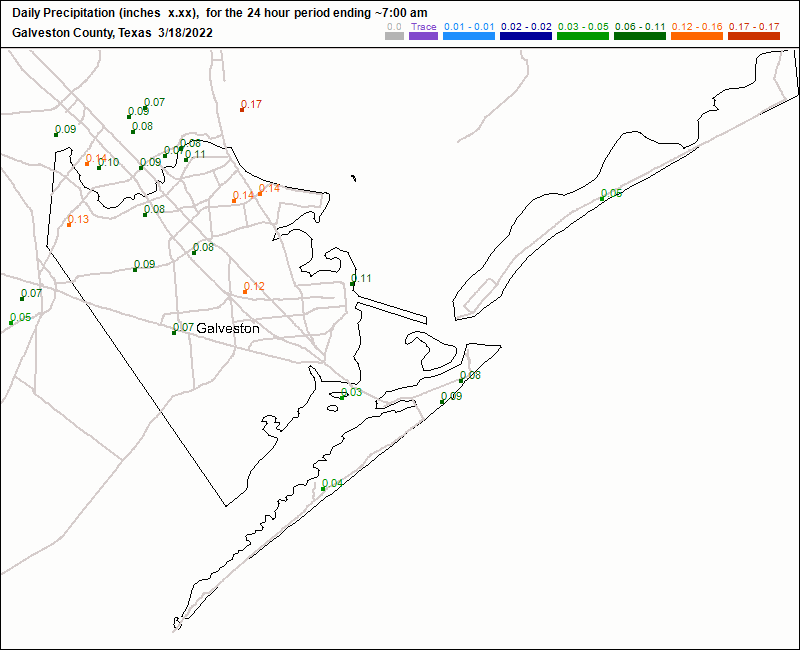 As for the longer term outlook, expect a return to sunny, cool weather by Wednesday as another spring cold front moves in across the state.