A coastal low along a warm front is bringing widespread cloudiness and rain across much of Texas today.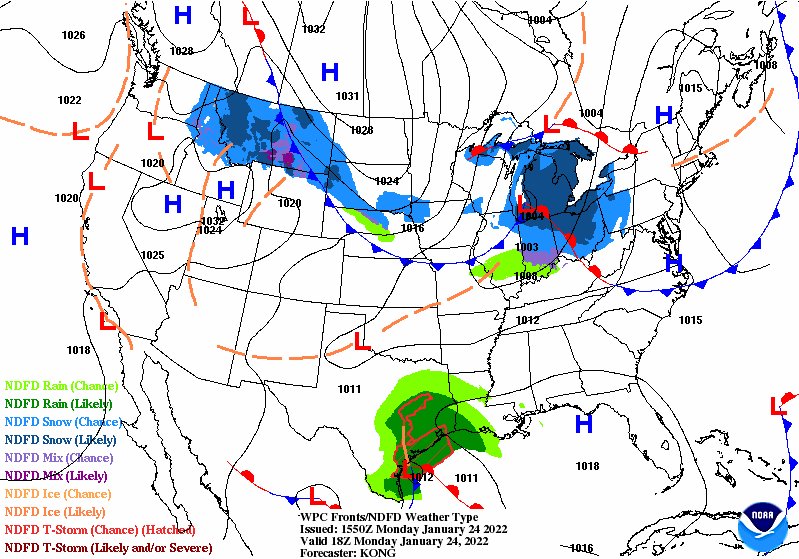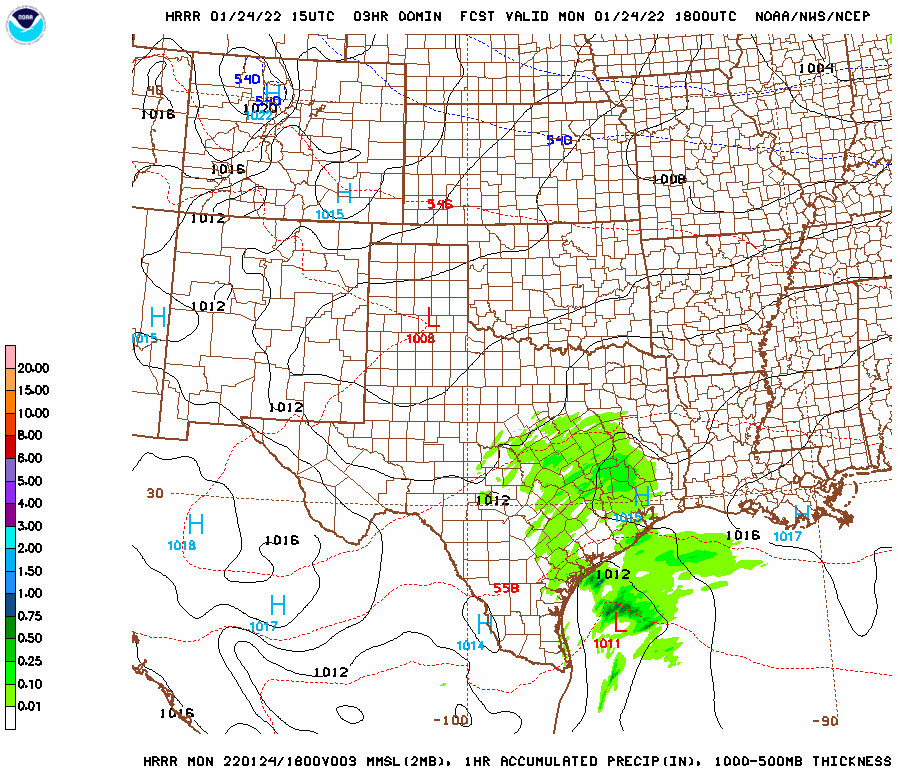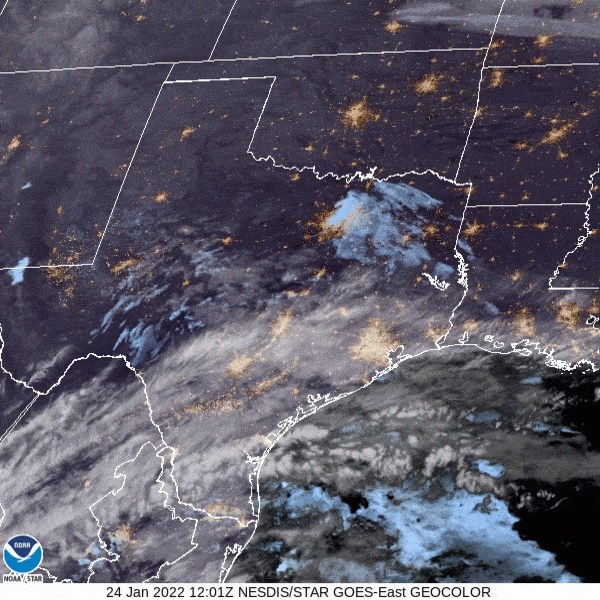 Although the latest models have backed off some from the 1 to 1 ½ inches projected locally, widespread amounts of ½ to ¾ inch are still possible with the heaviest rain near the coast and in the Gulf of Mexico.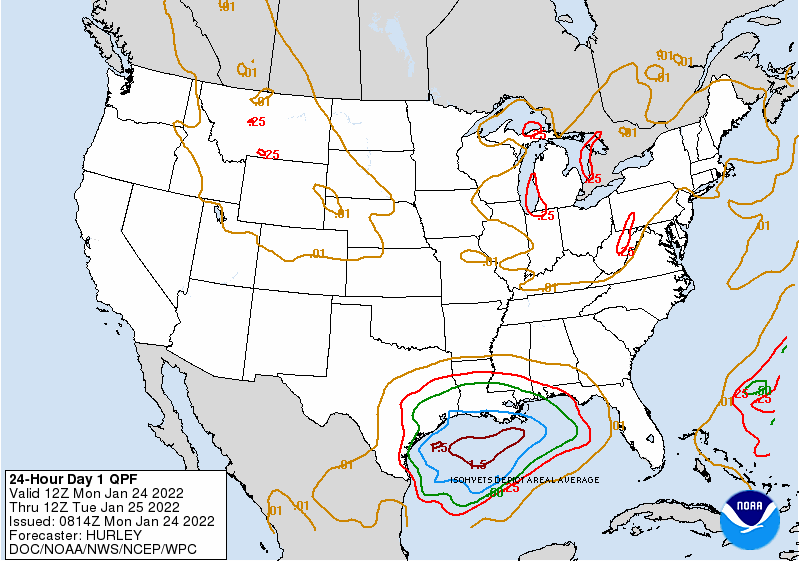 The rains come in the wake of the coldest weather so far this season in Galveston with the mercury dropping to 35° on the Island and 32° in League City and the Friendswood/Pearland areas.
So far, January has been very different weather-wise than December which was the warmest ever recorded in both Galveston County and most of Southeast Texas. Instead, weather this month has been much more typical of January with temperatures so far this month just slightly above normal at League City (0.4° above normal so far) and 2.5° above normal in Galveston.
With cold fronts projected to reach the coast by early Wednesday and next Monday, seasonably cool conditions should prevail into February.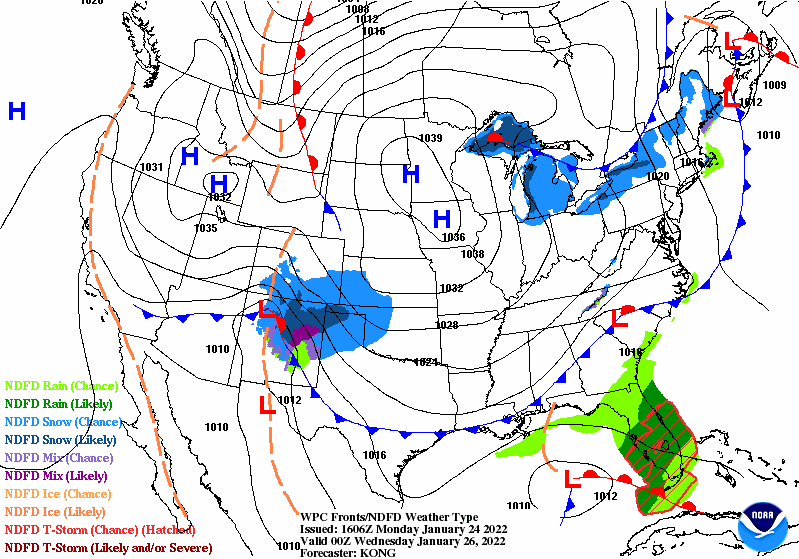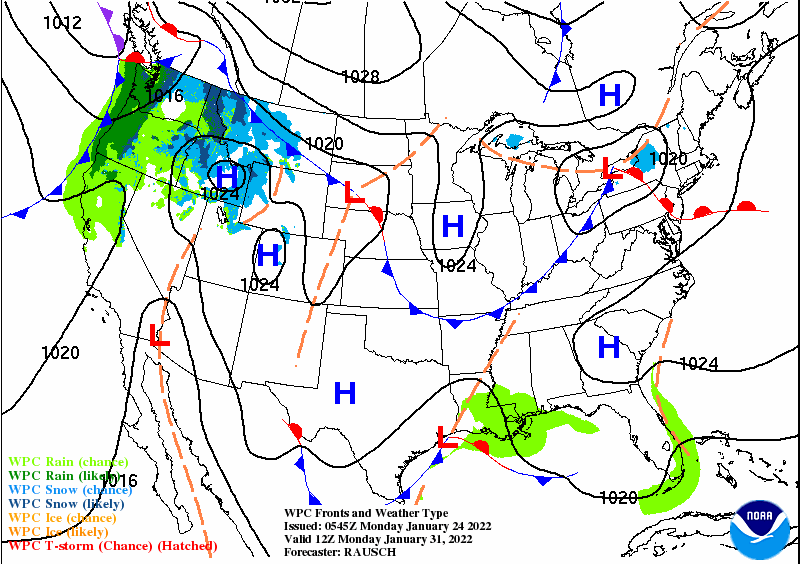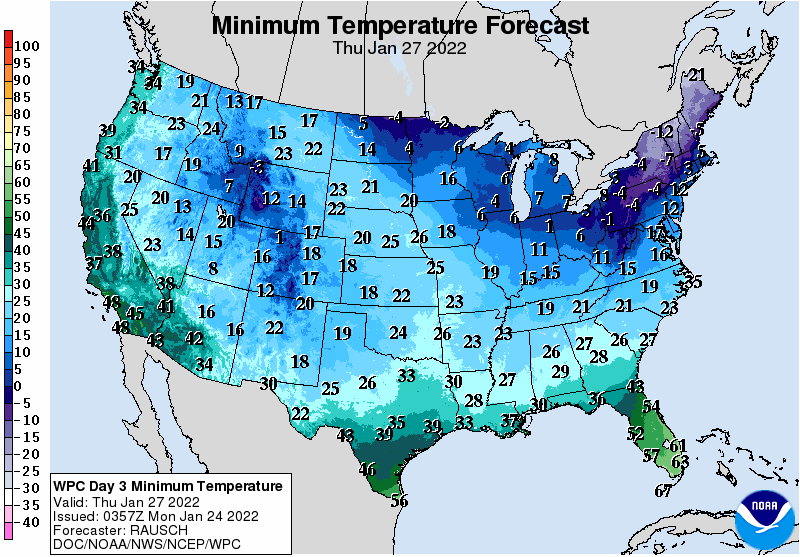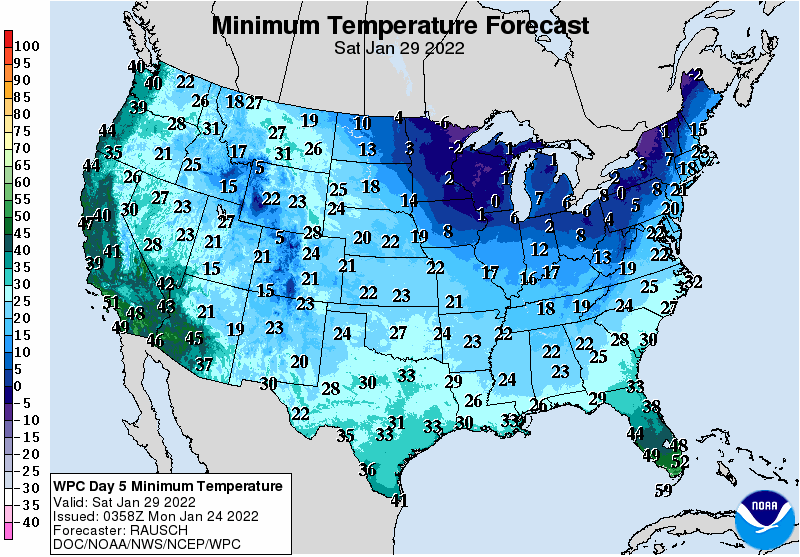 The Climate Prediction Center continues to call for seasonably cool conditions for the next week or two. The good news is that the long-term models do not show an outbreak of really frigid air for the next couple of weeks, with even a return to milder conditions by early February.