Sea Fog forming overnight and into the morning hours has prompted dense fog advisories along the coast and Galveston Bay the past couple of days. This will likely continue through the end of this week as warm, humid air continues to flow in from the southeast condensing into fog as the air moves over the colder near-shore waters.
Sea Fog typically forms when warm air cools to the dew point temperature as it flows across the chillier water. With near shore water temperatures below 70°, our pattern is favorable for the development of sea fog in our area.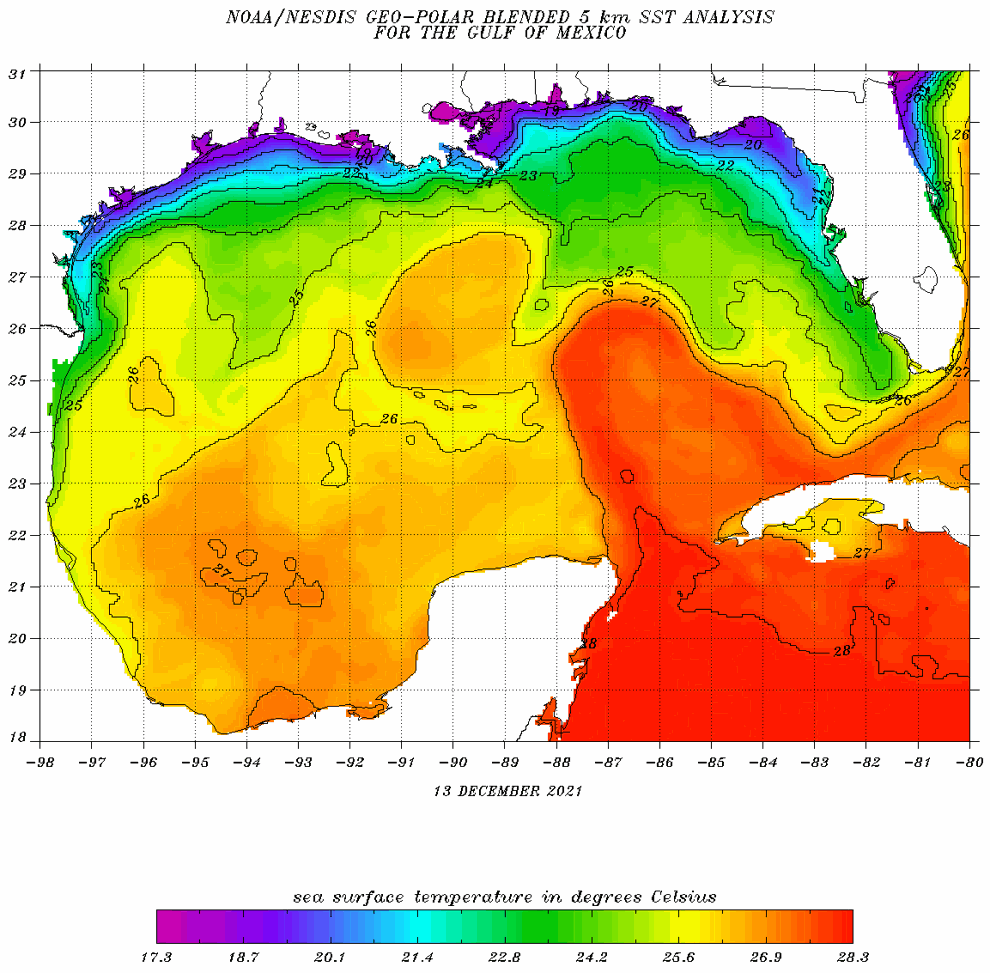 Looking at this weekend, a cold front is expected to reach the coast by Saturday evening bringing a good chance for rain and a few thunderstorms.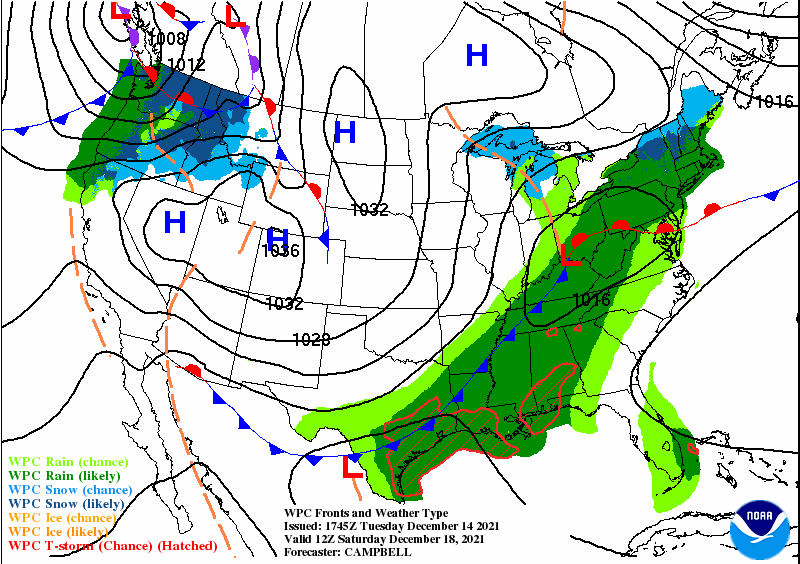 With rain lingering Saturday night into Sunday and possibly Monday, precipitation amounts could total an inch or higher before the rain moves east.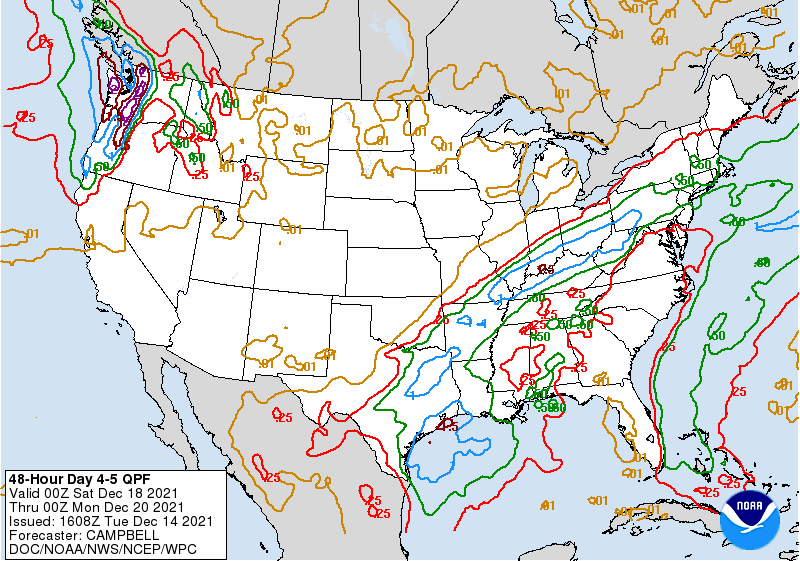 As with our recent cold fronts, we should see windy and much cooler conditions in its wake, with lows ranging from the upper-40's over northwest parts of the County to the low to mid-50's at the coast.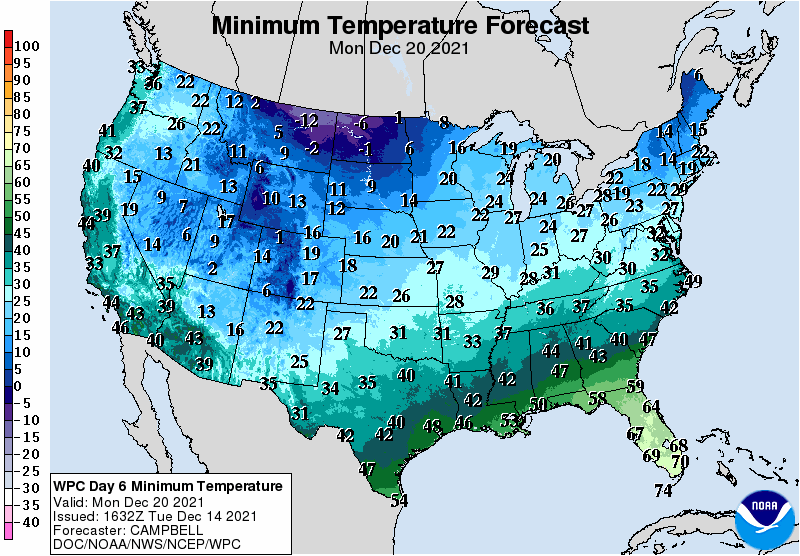 Again, the cool snap will be brief with afternoon temperatures returning to the upper-60's to 70's by Tuesday and beyond. These unseasonably mild conditions are expected to persist through Christmas weekend as southwest to westerly winds aloft block any really cold air from reaching Southeast Texas.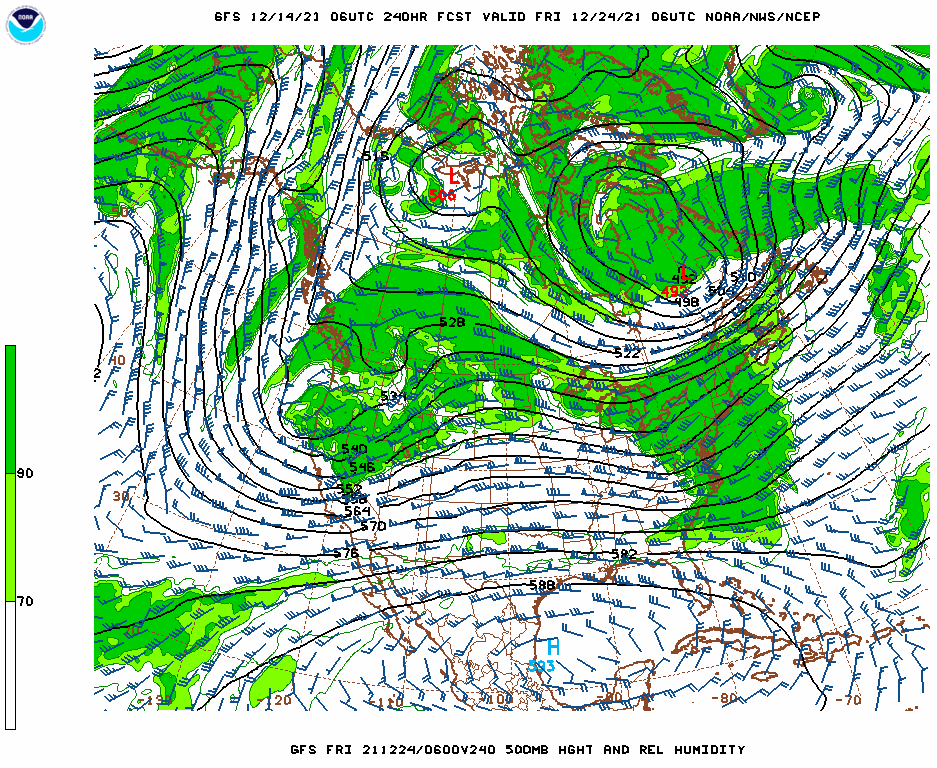 Although Alaska, parts of northwest Canada and eastern Siberia are now seeing some of their coldest temperatures so far this year, this frigid air is likely to stay well north of us, as long as the seemingly permanent low-pressure trough lingers off the U.S. West coast.