Last week, Floki Inu (CCC:FLOKI-USD) made an important announcement. The meme coin's passionate digital army stood by in anticipation as the team behind it prepared to pivot to a decentralized autonomous organization (DAO) structure. Today kicked off a new trading week, and a new announcement from the company greeted investors before markets opened. While Floki Inu crypto prices are down this morning, investors will have plenty to celebrate down the road. Its team of developers made some significant moves over the weekend that investors need to know about.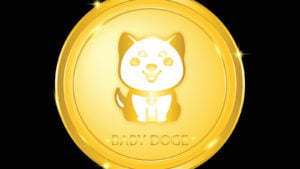 Source: Zie Project / Shutterstock.com
What's Happening With the Floki Inu Crypto
This morning, several important tweets greeted Floki investors. There are several key takeaways from the recent announcements. First and foremost, the Floki contract has been upgraded.
You can now buy/trade on the upgrade #FLOKI contract.

This is the upgraded contract address:

ETH : 0xcf0c122c6b73ff809c693db761e7baebe62b6a2e

BSC: 0xfb5b838b6cfeedc2873ab27866079ac55363d37e

DEXTOOLS:

— Floki Inu (@RealFlokiInu) January 23, 2022
There are now upgraded contract addresses for both the Ethereum (CCC:ETH-USD) and Binance Smart Chain (CCC:BNB-USD) networks. It also provides links for the new ETH and BSC DEXTools. As the team states, this information is of crucial importance for investors. It noted in a follow-up tweet that Floki Inu crypto should only be traded now on the new contract addresses, never on the previous ones.
Yesterday also saw Floki's team host a Twitter space to discuss its Nottingham upgrade. While the team hasn't issued any further updates, it is clear that the first phase of the DAO upgrade is complete.
Why It Matters
Some Floki investors may be asking what this means for liquidity. The token's team has answered that as well.
IMPORTANT INFORMATION ABOUT INITIAL LIQUIDITY ON THE UPGRADED #FLOKI CONTRACT

We have seeded the upgraded #FLOKI contracts on both BSC and ETH with a starting liquidity of around $3 million each from the #Floki multisig wallet.

— Floki Inu (@RealFlokiInu) January 23, 2022
Although the tweet does not state this, projects will often put developer funds into multisig wallets. This is done to keep a single person from being able to move the funds around and potentially commit theft. The team added that it expects liquidity on the new contract to "increase significantly" within days and will ultimately pass the former contracts in value.
The news doesn't stop there, though. The Floki Inu crypto is expanding into the non-fungible token (NFT) space. Yesterday, the team announced that an exclusive set of Floki Gemstone NFTs is coming. According to an article published on Medium,  they were created to "give holders a sort of 'VIP access' and exclusive benefits." In keeping with some of Floki's core ideologies, these NFTs can only be earned, not purchased. To earn one, investors must be among the first to buy and hold Floki Inu crypto tokens on the upgraded contract. When it becomes tradable, this can be done on either Uniswap or PancakeSwap.
The article also includes something else. The team is "in talks with several institutions interested in offering FLOKI holders a Floki Debit Card." Although there is no concrete date issued, it is expected to happen later this year.
What It Means
All this bodes well for the future of the Floki Inu crypto. Investors can relax now that the first phase of the DAO pivot is successfully completed. Additionally, Floki's foray into the NFT market will provide further incentive for investors to get on board with the new contract.
While Floki prices are indeed falling this morning, that can attributed to the fact that crypto prices are down across the board. Floki Inu price predictions were hot last week, and even with the current dip, they are likely to recover. This is especially now that the first phase of the DAO pivot has been successfully completed.
On the date of publication, Samuel O'Brient did not have (either directly or indirectly) any positions in the securities mentioned in this article. The opinions expressed in this article are those of the writer, subject to the InvestorPlace.com Publishing Guidelines.