Spring-like conditions returned this week to Galveston County after a chilly start to the month, which found minimum temperatures dipping to 39° in League City and 46° degrees in Galveston on March 1st. Fortunately, temperatures rebounded as expected through the week with high temperatures climbing yesterday afternoon to 73° in Galveston and the mid to upper-70's over inland portions of the County.
Regrettably, this mild spell will not last long. Even worse, a cold front due to reach the Upper-Texas coast by sometime on Monday will just be the first in a double-barrel blast of colder air with a more potent front destined for the area by next Friday.
While maximum temperatures in the 70's are likely again this weekend, and maybe even on Monday, depending on the timing of the frontal passage. Chilly, wet conditions are likely for Tuesday into late Wednesday or Thursday, with lows ranging from the low-50's in Galveston to the upper-40's on Tuesday and Wednesday and high temperatures remaining in the 50's to near 60 degrees. The cooler weather will be accompanied by gusty, cloudy conditions with periods of rain and precipitation totals of ½ inch or more anticipated for much of the County.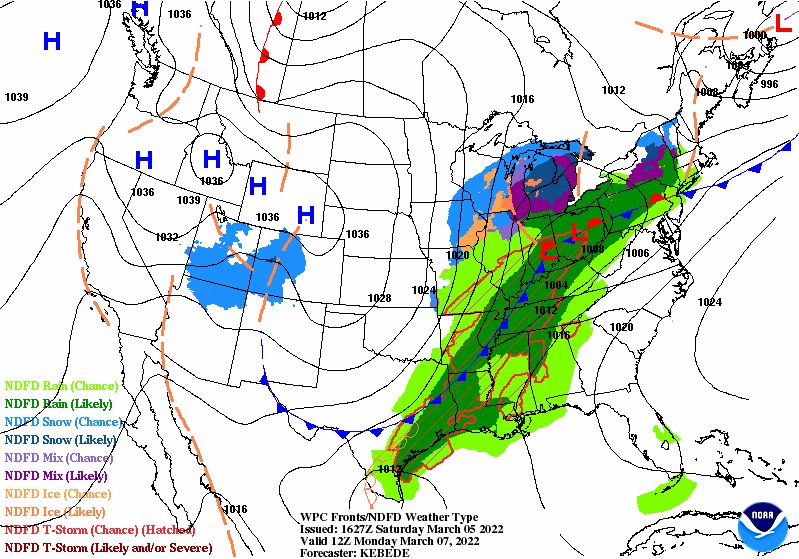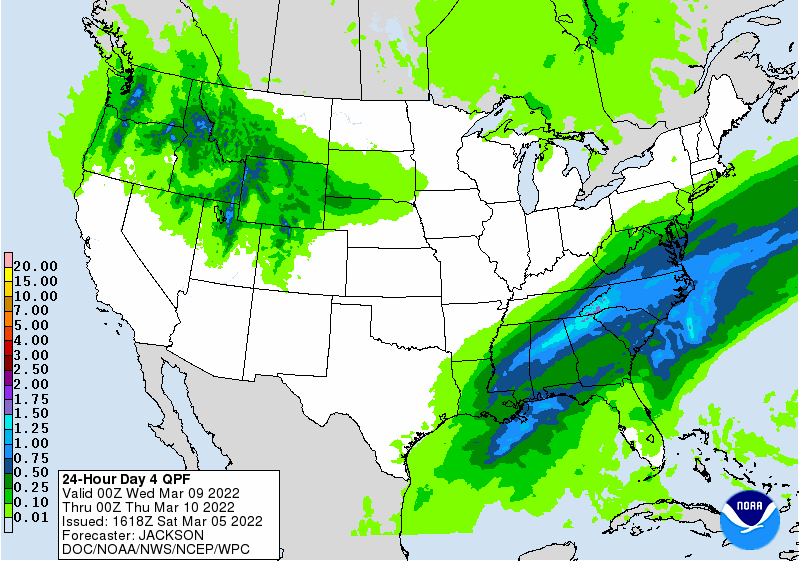 The culprit for the spell of wet weather will be an upper-level trough hanging off to our west. This will bring southwest winds and warm air aloft over the colder air behind the front.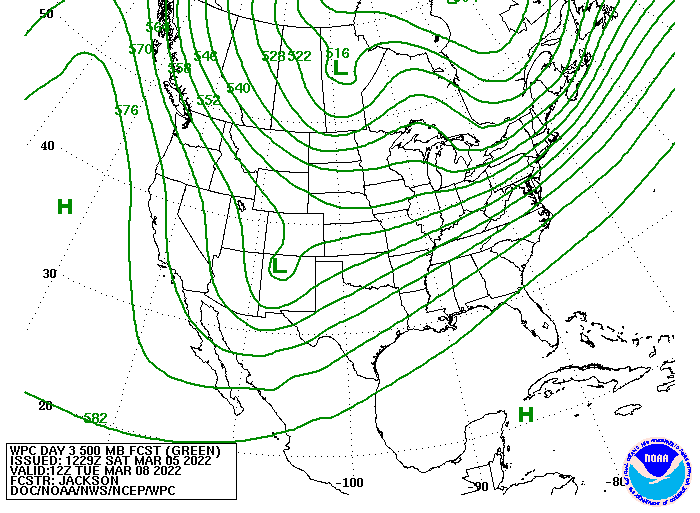 The real spoiler in this weather scenario, however, will be a strong, reinforcing cold front that will move into our area by next Friday and Saturday.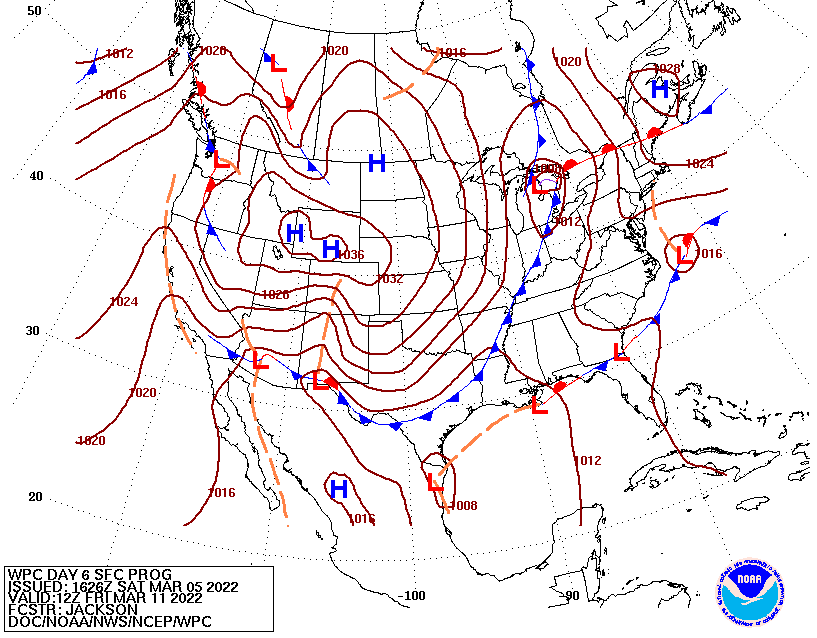 Based on current projections, northwest portions of the County may see low temperatures in the upper-30's by Saturday morning with the low-40's likely even at the coast.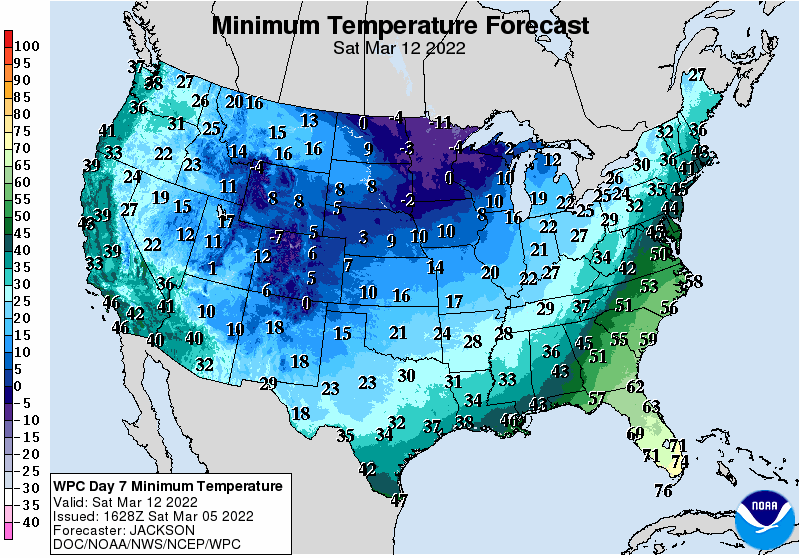 This unwelcome return to winter-like weather is starkly reflected in the 6–10-day temperature outlook.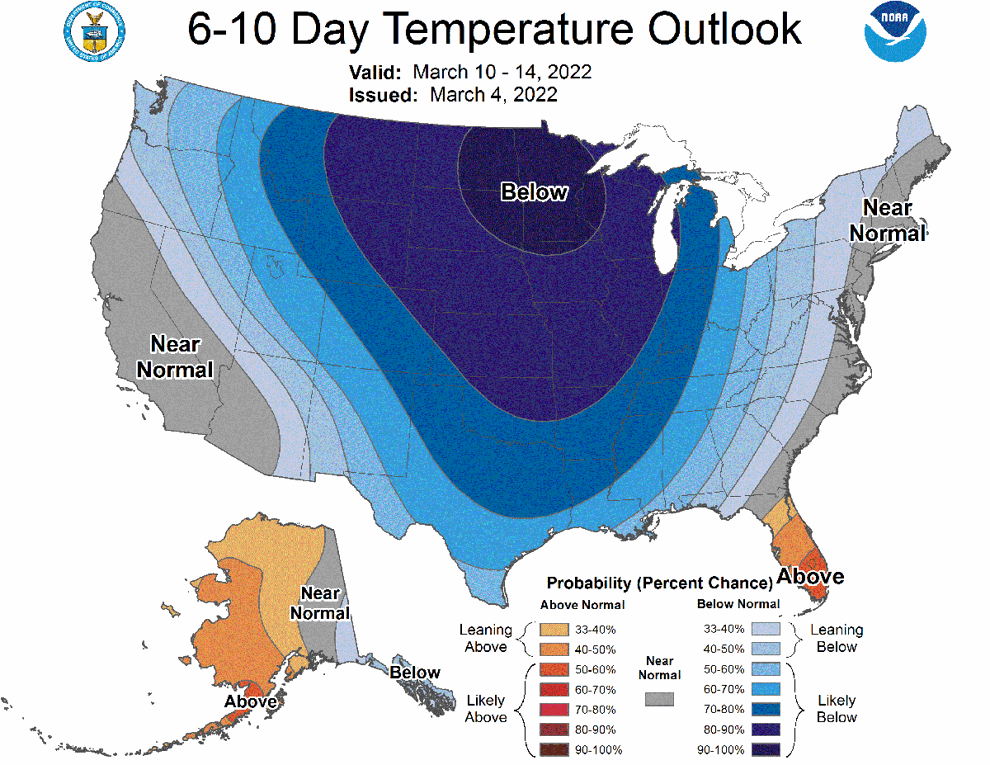 Personally, I plan to enjoy the mild weather this weekend, but keep my cold weather gear ready for next week!