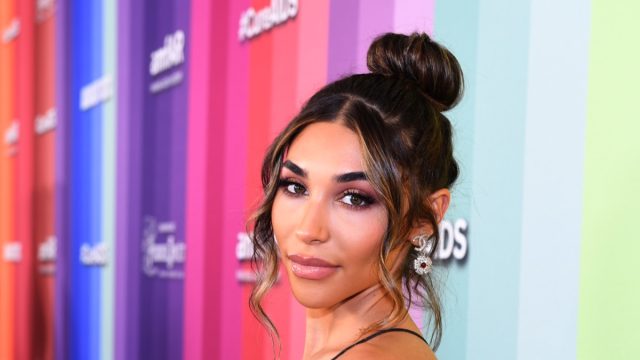 Chantel Jeffries, the DJ, is always looking fabulous. And the streak remains: She just posted a new bathing photo on her Instagram story. Jeffries lounged outside in a green bathing suit and matching sunglasses, showing off her tanned skin and flat abs. She captioned the photo, "Living my best life." How does she stay so fit? Read on to see 5 ways Chantel Jeffries stays in shape and the photos that prove they work—and to get beach-ready yourself, don't miss these essential 30 Best-Ever Celebrity Bathing Suit Photos!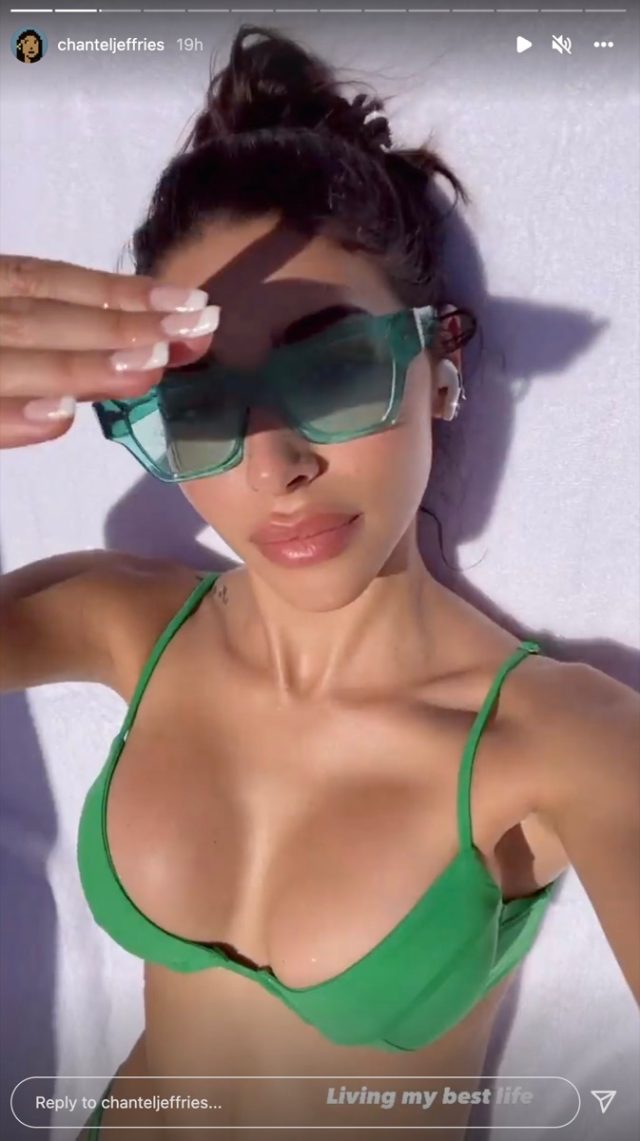 In this vlog from her YouTube channel, Jeffries revealed some of her go-to skincare secrets. She revealed that she likes to have microneedling and facials done to help with her bad skin. "I've been having these crazy breakouts recently, so I'm going to get microneedling today," she said. After going to a session, Jeffries said, "Overall, I'm really happy with the results. It takes time, and you know over time, your skin gets back to its normal elasticity."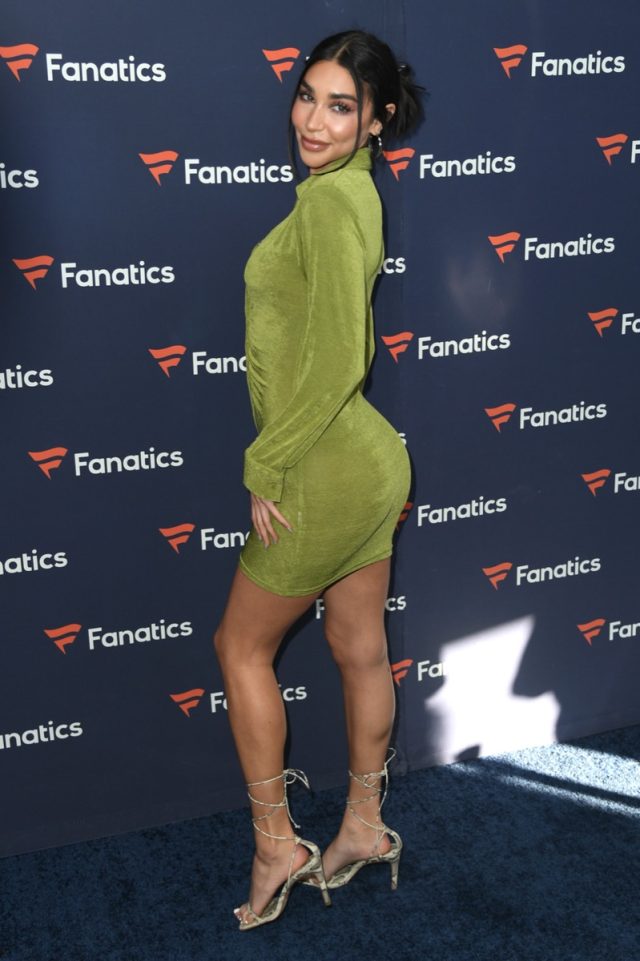 Jeffries is currently on a new diet to help her eat healthy. In her YouTube vlog, she is seen getting a latte with almond milk and Stevia with her friends. "I'm on this low sugar, low carb diet," she starts. "That's the diet I've been on. High protein, high fat, not a lot of carbs, I don't really eat fruit or anything sweet, which is annoying." Jeffries showed her followers some of the food that she buys and eats on this diet. She is eating oatmeal with cinnamon, coconut water and yogurt, and granola bars.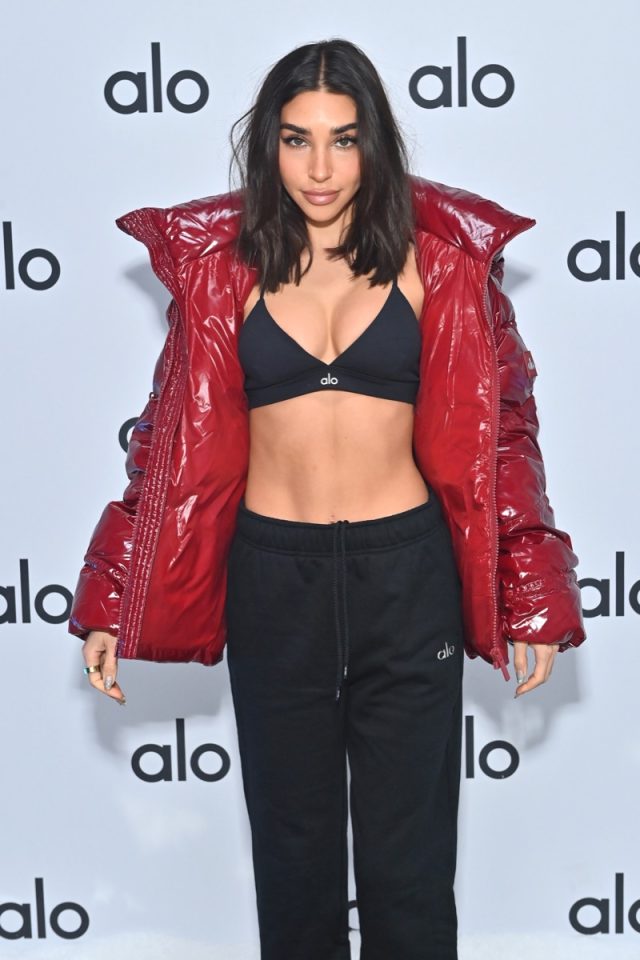 In this video for Pretty Little Thing, Jeffries revealed some of her workout, diet, and wellness secrets. She revealed that she likes to do a lot of outdoor workouts, which is easy for her to do, living in California. "My favorite workout is cycling. I like to hike, I like to skate, rollerskate is fun, swimming." Jeffries is also seen going for a jog in Runyon Canyon in the video.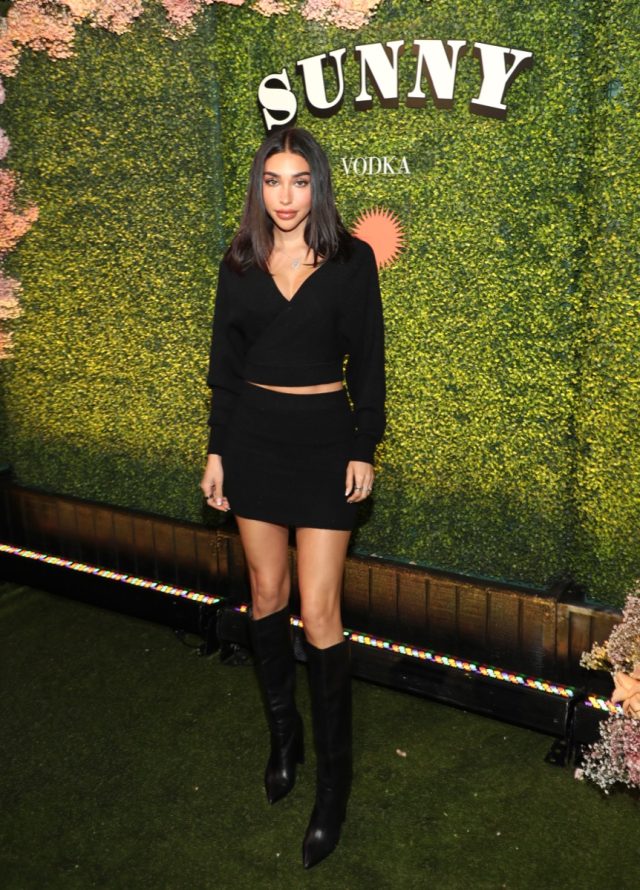 Jeffries likes to do a lot of different exercises to keep her in shape. She said in her video with Pretty Little Thing, that this mindset keeps her motivated and excited to workout. "That's something to keep me motivated, is always doing different things," she says. "Doing different things, trying out fun adventurous workout activities, it definitely keeps you motivated."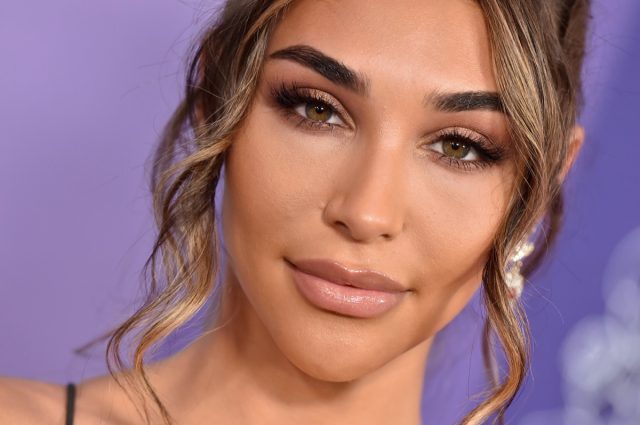 Jeffries is a bit of a fashionista, and is always looking gorgeous, and this extends to her workout clothing. In fact, she said in her Pretty Little Thing video that her workout clothing actually helps her stay in shape, and she plans her outfits out according to what exercise she's about to do. "It's really important that you plan your outfits according to your activities, because you wanna make sure that you're comfortable, and that you have the best experience." 
Anna Bechtel
Anna Bechtel is a freelance writer currently based in Hamden, CT. Read more
---